SPECIAL OFFER!!!

Beginners' Introductory Course – includes over 2½ hours of dancing (1 x ½-hour Private Lesson, 1 x 1-hour Beginners' Group Lesson, 1 x 1-hour Social Practice Session) – only R50!  Get a chance to feel the vibe of the studio before you make any decisions or sign any contracts!  Contact us today for more information or sign up right now for your Introductory Course!
Each of our packages includes the following:
PRIVATE LESSONS
Our private lessons are a half-hour long and consist of an instructor and student or instructor and couple.  These lessons may be booked any time between 10h00 and 22h00, Monday to Friday and between 09h00 and 13h00 on Saturdays.  We concentrate on the individual needs of the student, placing a lot of attention on leading and following.
GROUP CLASSES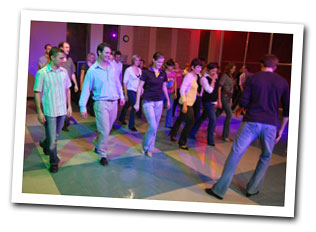 We have four different group classes per week, each of which is an hour long:
Bronze/Beginner Technique on Monday nights (19:00 – 20:00)
Sokkie on Tuesday nights (19:00 – 20:00)
Two Ballroom and Latin American group classes (a seperate group for each level, as well as one for beginners) on Wednesday and Friday nights (20:00 – 21:00)
Our group classes use repetition to drill the step into the memory and teach basic timing, leading and following.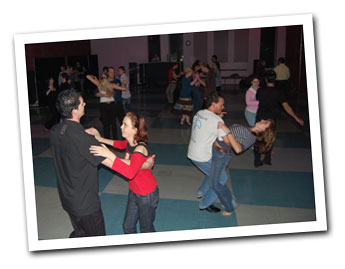 PRACTICE SESSIONS
We have two one-hour supervised practice sessions directly after our Wednesday and Friday group classes (21:00 – 22:00), giving you the opportunity to practice what you have learned on your private and group lessons.